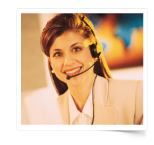 We value our customer relationship and set out to provide quality services and products that we know you will enjoy. Before contacting us directly, Please take just a moment to see if the following "Frequently Asked Questions" are of any help. If you are unable to locate your answer, feel free to contact an Associate through this website by completing a brief contact form. Please note website inquiries may take up to 24 hours for a response. For immediate assistance, please contact our Customer Service Office toll free (800) 363-5798 or 678-486-5045. We will be happy to discuss your personal needs directly over the telephone.
Where do I check in?
In some cases, guests may report directly to the destination resort-hotel. Professionally staffed Welcome Centers in each of our destinations ensure a wonderful vacation experience. The welcome center staff will offer area tips, suggest restaurants, provide hotel vouchers and schedule a tour of the host property.
Where will I be staying?
Hotels are conveniently located near the popular attractions and beach access. Vacation packages typically include standard hotel accommodations one room with two double beds for up to 4 travelers. Should you need additional rooms, please contact our Reservations Department for rates and availability. Due to availability, hotels are assigned on a first-come-first-serve unless otherwise arranged prior to arrival.
I bought a package and need to set my actual travel dates.
Our staff would be happy to set your travel dates. Please call our Customer Service Office toll free (800) 363-5798 or 678-486-5045. Simply reference your name, telephone number, and preferred dates. We will take care of this rest! Be sure to let our staff know of any special requests to help make your vacation more enjoyable.
How can assure a safe and protected transaction?
Whenever possible, purchase travel services only from businesses you know to be genuine and that have a good reputation. Take your time and understand the details. We want to make sure we meet and exceed your expectations. Get the details before you buy. For example, find out what accommodation is included in a package and check it out before you book. If meals are included, find out what restaurants are used and any limits or restrictions on what you may order. Get it in writing. If the offer comes over the phone or by email, ask them to send you a full description of the package and all terms and conditions. Do not be afraid to question inconsistent details. Make sure you know all date restrictions on any travel package. If in doubt, pay by credit card. Most likely, your credit card company offers a great customer protection plan.
I have not received a confirmation letter, or found an error on my confirmation letter.
You will receive a letter to confirm your purchase within 10-14 days and another confirmation letter within 10-14 days of setting your travel dates. We can also provide these letters via email if you prefer. If you have not received your letter, or found an error, please contact our office immediately toll free (800) 363-5798 or 678-486-5045.
I would like to change my dates or cancel my package.
For changing dates, we ask that you provide at least a 72-hour notice to accommodate a successful change. No cancellations during holiday periods. Please contact our office immediately toll free (800) 363-5798 or 678-486-5045. For cancellations, you may extend and/or transfer your vacation package to another qualified guest. We do not grant refunds on cancellations for promotional packages.
I have questions regarding the qualifications required for this package.
While it is easy to find families interested in vacation ownership, not all families have the means. By targeting our offers to qualified families, we are able to provide substantial discounts to tempt your interest. If you are unable to meet the qualifications, or they changed from the time you bought your package, please contact our office immediately toll free (800) 363-5798 or 678-486-5045. Guests who travel anyway, and are not qualified, will be responsible for the full cost of their vacation package.
What are the restricted travel dates?
Provided you book at least 90-days in advance we can generally accommodate your requests, however due to the seasonal nature of our business summer time and holiday periods could reach capacity.
What time is check-in, and may I check-in early?
While your accommodations are typically ready by 4pm, check-in at the Welcome Center begins as early as 10:00am each day. Photo identification of the package holder and a major credit card are required to check-in. It is not uncommon for guests to check-in early in the day through the Welcome Center. Guests can then can enjoy the resort destination between the check-in and time of the hotel availability.
How can we offer this vacation at such a low price?
As a promotional package, the host resort has elected to spend their advertising on YOU rather than other traditional advertising mediums. The cost of accommodations and activities has become very expensive over the years, but through our local partnerships, our company has been able discount these for our participating guests. Guests of the host resort can take advantage of travel savings when participating in the preview promotions. It's our treat, and there is no cost or obligation to purchase. If you DO like the resort and products offered, you will do business, or at least go home and tell your friends about it. .
When will I be scheduled to take the preview tour?
In most cases, the welcome center will schedule a personalized presentation and tour of the host resort for you and your spouse upon arrival to the Welcome Center. Tours are generally scheduled the day after you arrive.
What if I am arriving late?
Arriving late is not a problem as long as you contact the Welcome Center in advance. If you will be arriving after closing time (6pm), just call the Welcome Center on the day of your arrival at the number provided on your itinerary to arrange pickup of your hotel vouchers and any necessary instructions. To avoid the rush, feel free to call ahead within 72 hours to inquiry about Express Check-in. Note: Each destination is different, so please reference your confirmation letter for details.
Do you accommodate pets?
As a general rule we do not have accommodations for pets; however, in some cases we are able to accommodate them with plenty of advanced notice. A pet deposit and daily fees are paid directly to the hotel upon check-in. Pet rooms are based upon availability only and must secured no less than 1-week prior to arrival.
Do you have provide arrangements for handicap or special needs persons?
Please provide advanced notice so that specific arrangements will be made to ensure your stay is comfortable. Call the Welcome Center and speak with an Associate to arrange 1st floor accommodations, handicap accessible rooms, or other necessities for your stay.
Do you offer special discounts on area attractions?
Yes. Please contact the Welcome Center for complete details on the latest discounted attractions. At check-in, you may be provided with a listing of activities discounted exclusively for our guests. We also offer a variety of pre-packaged family activity itineraries for sale at a reduced price.
Can I request a certain hotel?
While your itinerary and dates are confirmed and guaranteed; actual hotel assignment may be assigned or changed by the Welcome Center upon check-in. Since this promotional package uses a variety of hotels, it is difficult to know which rooms and which hotel are next available. If you prefer, you may contact the Customer Service office toll free (800) 363-5798 or 678-486-5045 to inquire about reserving a specific accommodation which is based on availability. Some fees and restrictions may apply.