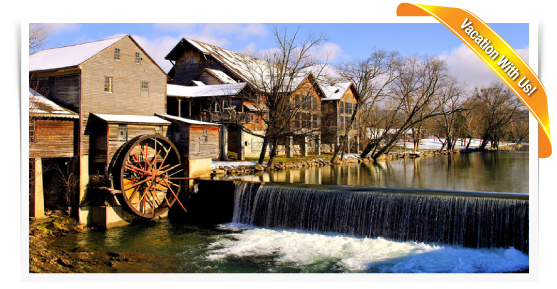 Pigeon Forge
Traveling with Family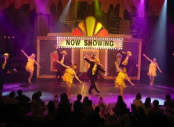 Pigeon Forge has an amazing array of activities for the whole family! WonderWorks is a special treat; it's an upside down attraction! With its Disaster Zone, Challenge Zone, Space Zone, Sound and Light Zone, Control Center, Far Out Illusion Gallery, and Laser Tag everyone will have a blast. Then there's always dinner and a show! At the Black Bear Jamboree you are served a hearty southern feast, and are wowed with live music. The show covers everything from Country to Broadway, 70's hits to Gospel. Just looking for a show? Stop by Country Tonite, where you'll hear all of your favorite country classics as well as country hits of today. Or you can take the trolley to Gatlinburg and visit the Ripley's Aquarium. The kids will surely enjoy Touch a Ray Bay, where you can pet the rays as they swim by! And of course, you can always see "Tunes and Tales" on the streets of Gatlinburg, every night in the summer!
Romantic Getaway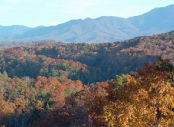 Escape to the wilderness with your loved one, and walk the trails of the Great Smoky Mountains National Park. Plan a day at a local spa, where you can both be pampered. One of Pigeon Forge's best nearby attractions is The Great Smoky Mountains National Park. The park is a half-million-acre wilderness preserve which was designated an International Biosphere by the United Nations for purposes of far-reaching environmental research.
Traveling with Friends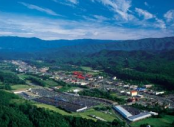 There are many great golf courses available to you. There is also an amazing amount of fishing being done! Get some of that fabled Mountain Trout. Just want to grab a bite? Head to the Old Mill. Enjoy the Attractions? Head to Dollywood. Pigeon Forge offers year-round fun with seasonal events from parades and festivals to concerts, arts and crafts shows and variety shows at local theaters. The action never really stops in Pigeon Forge! Visitors look forward to the annual Dolly Parade led by Tennessee's grand dame Dolly Parton. Other popular Pigeon Forge events include: Smoky Mountains Storytelling Festival, Saddle Up! - A western Celebration, A Mountain Quiltfest - a favorite among quilting enthusiasts, StringTime music festival, Patriot Festival, July 4th tradition and fireworks display, Wilderness Wildlife Week and trade, SpringFest, and WinterFest!
Dining
Alamo Steakhouse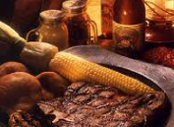 The greatest restaurant in the Smoky Mountains of Tennessee. Serving appetizers, soups, sandwiches, prime Black Angus steaks, chicken, chops, seafood and more with a special Children's Menu all in The Great Smoky Mountains in Pigeon Forge & Gatlinburg, TN. The Alamo Steakhouse Restaurant in the Smokies is the perfect dinner setting, for anything from an intimate dinner for two to a big family dinner, including private seating to accommodate reunions, wedding parties, anniversary celebrations and more. Our restaurant booths are tucked away to assure privacy, and our dining areas provide ample room for all to enjoy. The atmosphere is perfect for all ages and our large dining room is suitable for groups up to 50.
Bennett's Bar-B-Que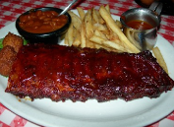 Serving the area's best slow-smoked ribs, beef, chicken, sausage and pork for over 20 years! Come find out why we are voted BEST RIBS and BEST BBQ year after year by the readers of the Mountain Press. Come taste the difference homemade makes, with our delicious BBQ beans, cole slaw, potato salad and so more that perfectly compliments our mouth watering BBQ. And we don't stop there, with homemade appetizers like Fried Pickle Chips, Spicy Mozzarella Squares and Pork Chili, AMAZING chicken wings and more. All this delicious food is served by the friendliest staff around!
Mama's Farmhouse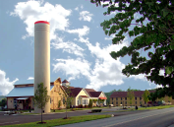 Come see what Mama is cooking today! We serve up country favorites, FAMILY STYLE, right to your table so you get to taste everything that Mama is cooking that day. Specialties like Fried Chicken, Chicken Fried Steak, Turkey, Honey Ham, Meatloaf and more are paired with a huge variety of vegetables like green beans, corn pie, macaroni and cheese, sweet potato casserole and so many more. We always finish lunch and dinner with our famous delicious peach cobbler and banana pudding. In addition to these Southern Delights, our daily breakfast features pinwheels, eggs, sweet potato pancakes, friend chicken tenders, sausage, bacon and more more more! Taste something you really can't get enough of, just ask for more, because Mama always has a stove full of goodies. Find out why we are everyone's favorite new restaurant in Pigeon Forge.
Attractions
Dollywood Theme Park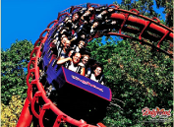 At the Dollywood Theme Park there is something for everyone to enjoy! Through late March to early January, Dollywood offers thrilling rides and award-winning entertainment. Here you'll discover great rides including the roller coasters Thunderhead™ and Mystery Mine®. Enjoy the best in country, bluegrass, classic rock 'n' roll and Southern gospel music with more than 30 performances daily. Don't miss Sha-Kon-O-Hey!, a musical celebration of the people, spirit and heritage of the Great Smoky Mountains. At the Dollywood amusement park, many restaurants serve an array of delicious Southern cuisine. Plus four of the South's largest festivals are thrown within Dollywood! The Festival of Nations begins the spring season, while the summertime is a KidsFest. In the fall there is a National Southern Gospel Harvest Celebration to partake in. The holidays wouldn't be complete without a Smoky Mountain Christmas.
Mountain Memory Tours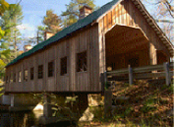 Locally owned and operated scenic sightseeing tour that delivers insightful narration about mountain folklore while exploring the Appalachian roads less traveled. Take this historical, cultural and leisurely ride to places Dolly Parton played music, learned her 3 R's and worshiped as a child. Custom tour packages are also available upon request.
Wild Water Rafting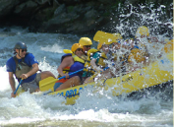 Five miles of class III rapids provide a fun, fast-paced whitewater run through rapids named Powerhouse, Big Rock, Roller Coaster, Lost Guide, and Chubbie Checker. Trips Memorial Day thru Labor Day. Pigeon River Release days are Tuesday through Thursday plus Saturday.
Host Resort
Sunrise Ridge Resort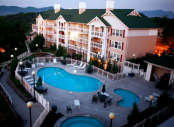 Nestled in the foothills of one of the most spectacularly beautiful areas in the United States, the Great Smoky Mountains, is Sunrise Ridge. Experience the serenity and sweeping vistas of nature's magnificent beauty from your patio or balcony. Or for those who seek fun, excitement, entertainment, and great down-home food, downtown Pigeon Forge is just minutes away.
Lose yourself in the 'awe inspiring' atmosphere as you welcome the morning sun emerging over the nearby majestic mountain peaks. Lounge by one of three pools, two outdoor and one indoor, or soak away your tensions in an outdoor or indoor spa. Enjoy the warm glow of your gently crackling fireplace while you watch the evening sky display it's panorama of colors. Experience the rich heritage of the region, surrounding you with all of the warmth and comfort of home.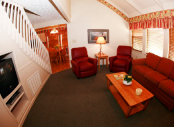 There are a variety of accommodations available to fit almost any need. One-bedroom units sleep four, two-bedroom units sleep six, and pedestalstyle cottages that sleep eight, featuring two bedrooms downstairs and a loft bedroom upstairs. All have ample seating and tables for entertainment, dining, and relaxation. Sunrise Ridge is everything you expect in a vacation, and more.
Directions
All guests traveling on vacation packages to Pigeon Forge, Tennessee through VacationPlay.com will check-in through the River Crossing Properties Welcome Center.

Please check-in here to receive your accommodations voucher, tour information, and gift package. The Welcome Center concierge will also provide area information and entertainment suggestions.
Important: If you will be arriving after 3:00pm, please call on the day of your arrival to arrange for a late check-in. Call (865) 366-7843
River Crossing Properties
1410 Hurley Drive
Sevierville, TN 37862
Phone: 888-267-3911