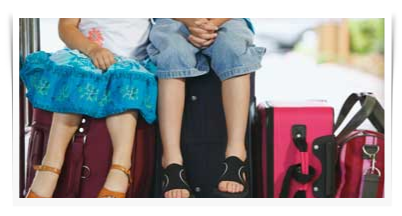 Are we there yet?
Family vacations are the source of some of our most fond and influential childhood memories. Nothing brings a family closer than time spent having fun and the joy of looking back on the photos and videos of the great time you all had during your vacations spent together. Kids and parents will love the variety of events, activities and adventures available to enjoy in our resort host destinations.
Great family friendly activities include adventures such as swimming with the dolphins, watching a medieval jousting match in a castle, sailing aboard a pirate ship, and even flying in a helicopter high above the mountains!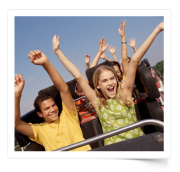 Theme Park Fun
Nothing adds fun and excitement to a family vacation like a thrill filled theme park with rides, activities and festivities the whole family will enjoy. Our resort destinations host several great adrenaline pumping amusement parks that are guaranteed to add a great deal of excitement to your vacation. The young and young at heart will love these fun filled them parks in our resort destinations! Your family will love the excellent variety of rides and attractions while you make precious family vacation memories that you will be talking about for years to come!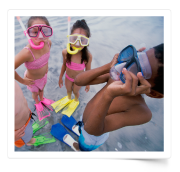 Beach and Nature
Yes, even kids will love the nature! The preservation of the natural habitat of our great destinations sometimes makes it difficult to find everything you are looking to do. Kids and thier parents will enjoy horseback riding, beach outtings, fireworks, sing-a-longs, nature trails, dolphin tours, and plenty of hands-on excitement!