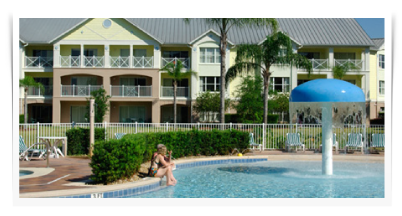 What is a timeshare?
For those of you who have heard about timeshares, but aren't quite sure of how it works, here is a quick explanation: An individual buys a block of time or a time specific accommodation unit at a resort to use for their vacation each year. The same resort accommodations will be shared by several other travelers who also buy blocks of time. Think of it as a sort of group ownership of the unit where several travelers pay for the resort unit and everyone gets the chance to stay there while visiting the resort on different dates. All you pay for is a property maintenance fee for the resort unit, which is shared by all the other individuals who purchased blocks of the same property.

Timeshares are a great opportunity to invest in vacations at places, such as Hilton Head Island, that you love to visit and revisit. The resorts are fabulous, the locations are near perfect, the amenities are unbeatable and the cost is truly affordable. Timeshares on Hilton Head allow you to own a piece of your favorite Island vacation destination, without breaking the bank, and gives you an opportunity to return each year to a familiar, beautiful resort filled with activities your whole family will enjoy.